One of the only beaches in Miami where you can see the sun setting in the water behind you… The result is this stunning mom with a marvelous sky and vibes of a deserted beach in a city full of life.
Started with a flowing skirt showcasing the beautiful belly, and romantic photos of the couple.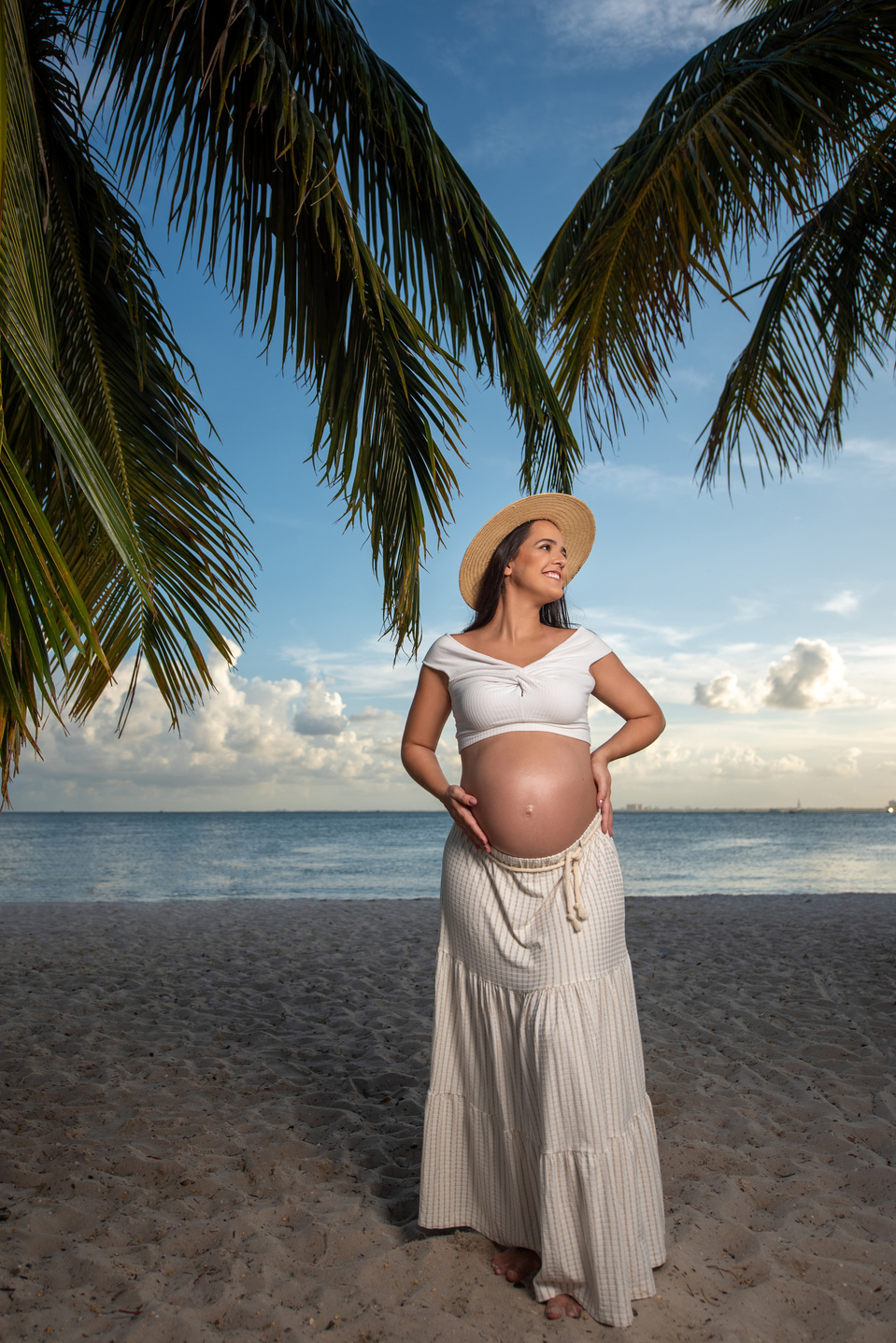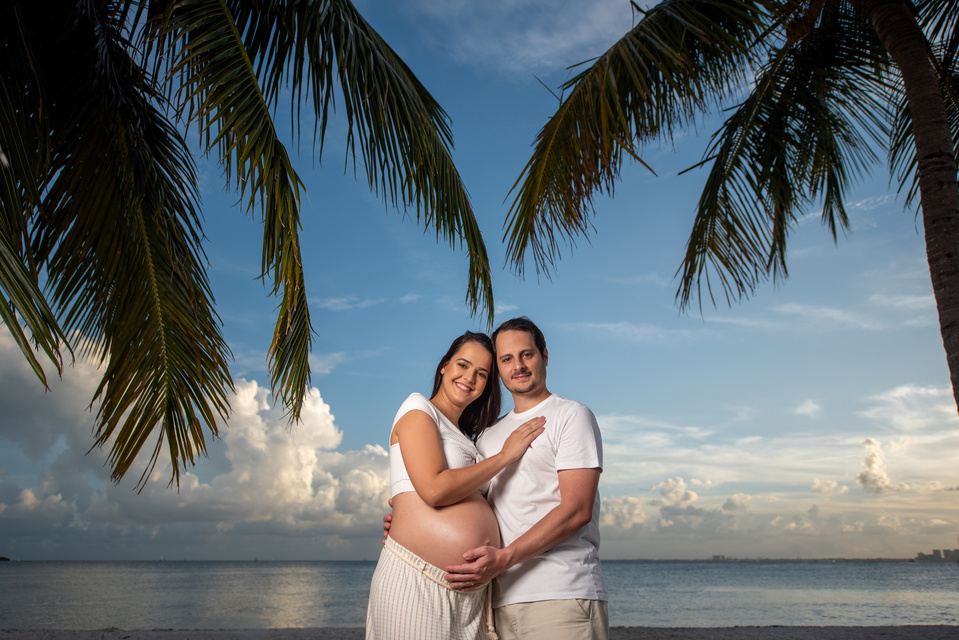 Beautiful Miami palm tress? Obviously getting in our pictures for that Miami feeling.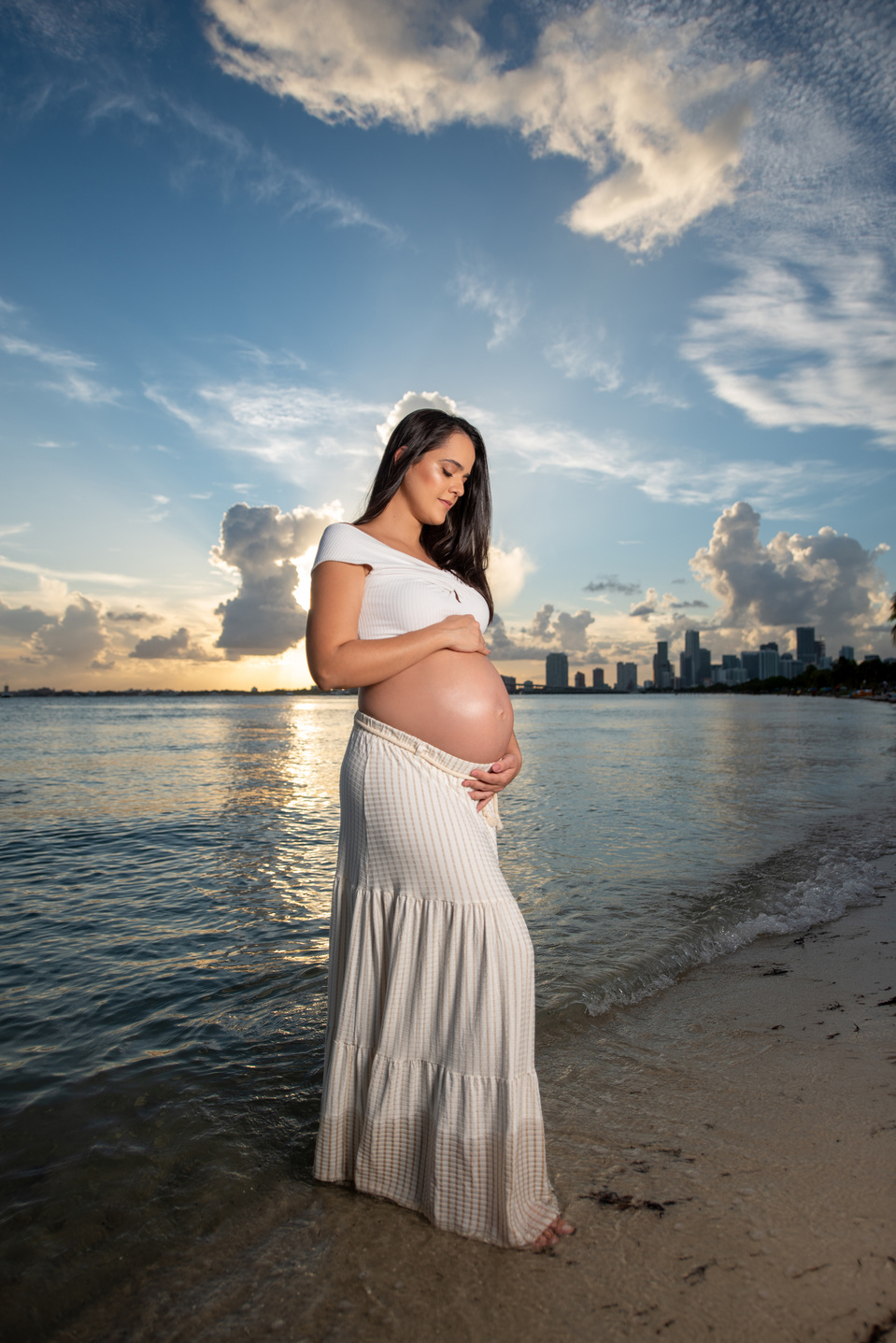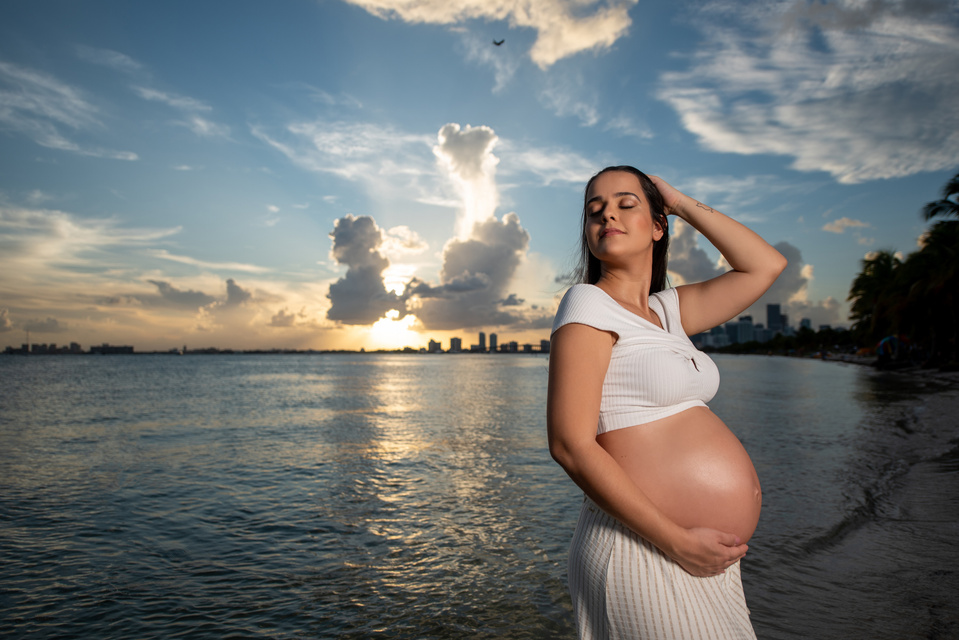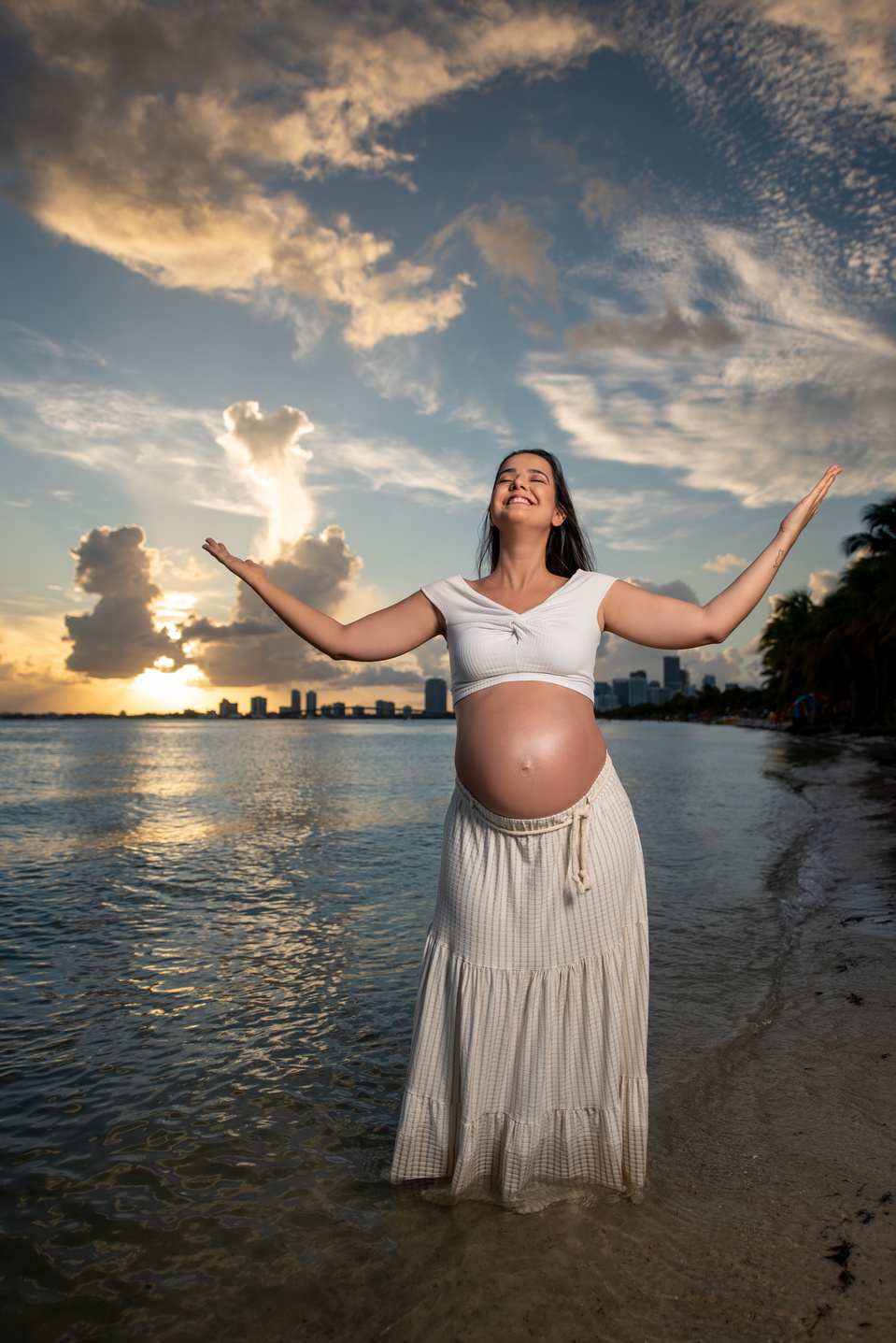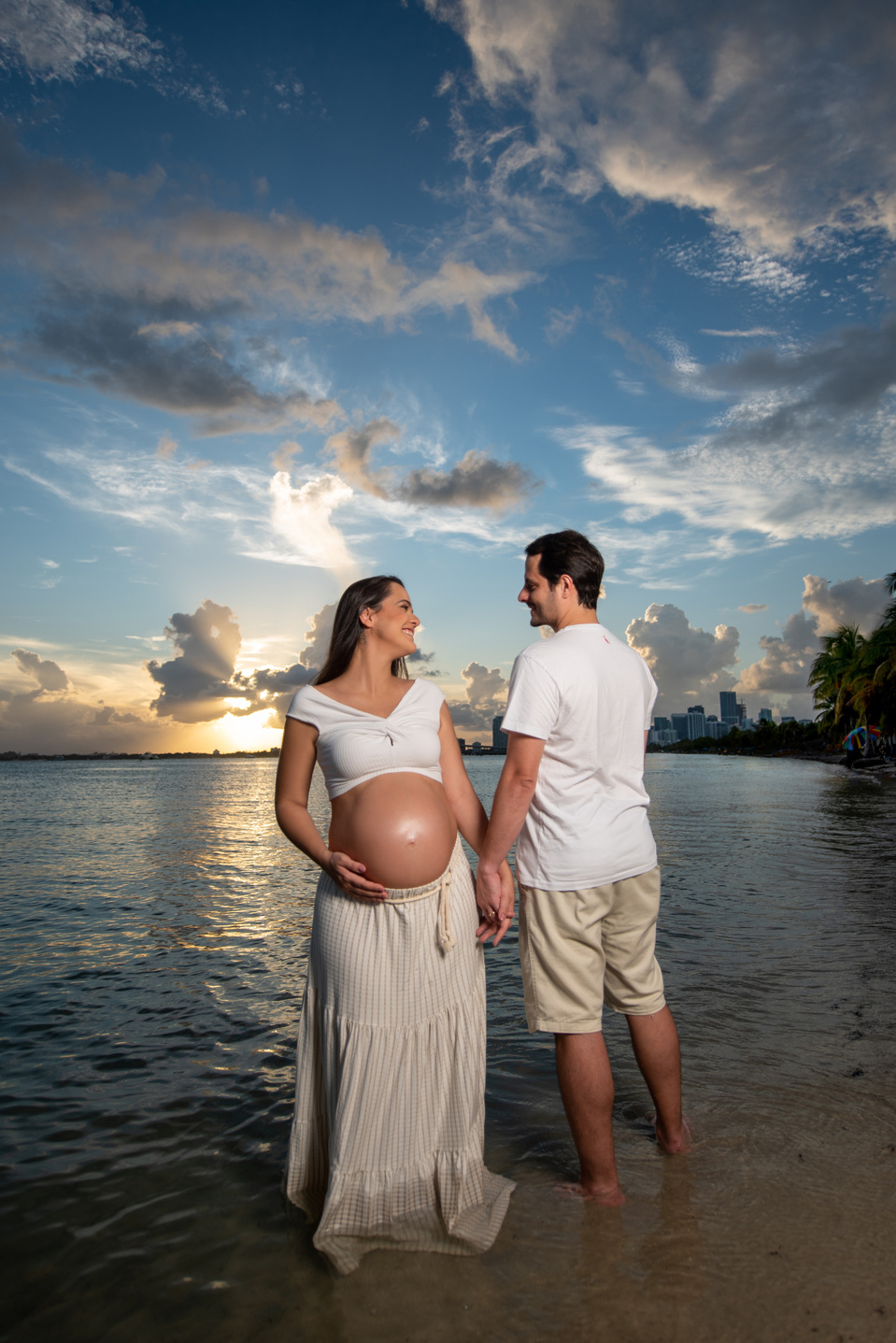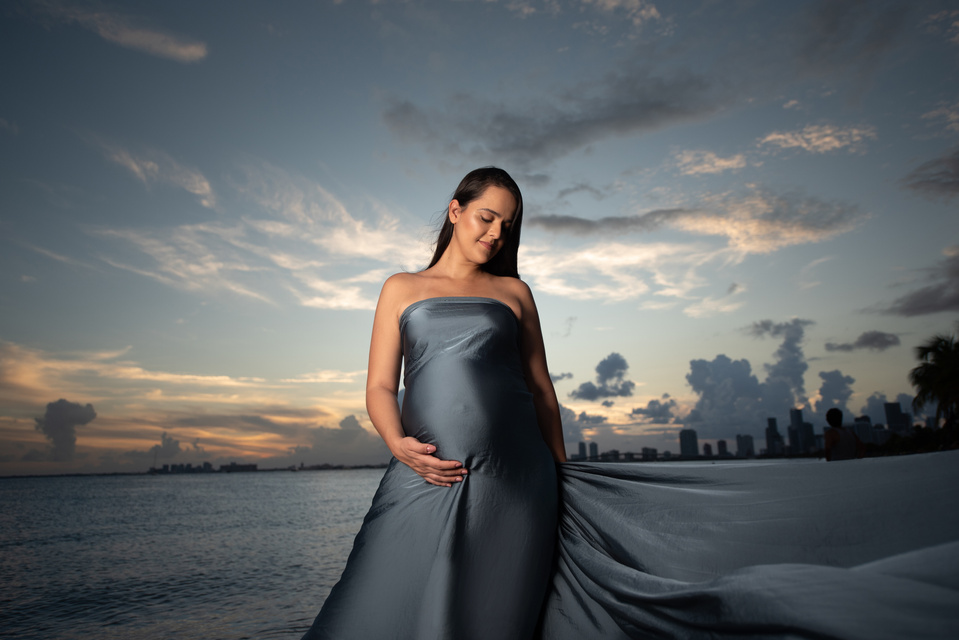 The last series pf photos stunned me! My model could not have looked any better in the with the setting sun. The silky blue dress was our surprise look for mom, and showcased her as the goddess she is.
I can not pick a favorite image, and the smile on Isabela's face while waiting for her baby boy was contagious. I am happy to share this amazing session with you, get in touch to register your beautiful journey into motherhood with me.
Cris Ulla